Meet Our Team
---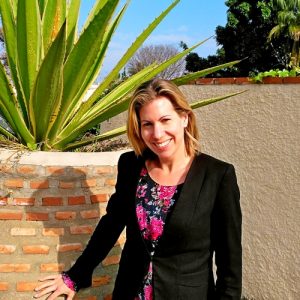 In 2012 Loes fell in love with Andalucía and the Spanish life. Her passion for other cultures and languages made her professional career successful, doing business with several countries in Europe and South America. During these years in Spain she built up a great local and international network on the Costa del Sol. A peoples person is what they call her, dedicated and honest. She will do everything in her power to make her clients walk away with greater than expected results and completely satisfied with their experience with House Focus.
House Focus developed a different real estate concept for the Spanish market. Countries like the USA, United Kingdom, The Netherlands, Belgium and more are already familiar with this formula of buying property through an exclusive buying agent who acts on behalf of the buyer.
In Spain real estate agents always get their commission from the sellers side. This means that they work exclusively and only for the seller. Their only interest is to sell that property because the house owner will pay their commission.
So whenever they try to convince you that they work for you, it is not true!
"The one who pays the piper calls the tunes".
House Focus works exclusively for the buyer, which makes us the only exclusive buying agent on the Costa del Sol.
We make sure you buy that one property for the best price! Our goal is to save you money and make sure that fantastic place on the sunny Costa del Sol will be yours.
On the other hand House Focus can convert your current (second) home into an investment property. By letting your house as a holiday rental accommodation, you can make great return on your investment.
We can arrange the whole process for you, from official registration to cleaning to legal advice.
We are happy to share our years of experience in the Spanish market. With our enthusiasm and dedication we love to help you to realise your Spanish dream. Because your dream is our focus!